Natural Lip Fillers Treatment Essentials
Area of concern:
Thin, thinning, flat, disproportionate or asymmetrical lips.
Assessment:
Our doctors will examine the natural presentation of your lips, assess their proportions, the level of their projection, their definition and overall shape.
Treatment:
The procedure is performed using a needle or cannula depending on our doctors assessment.
Time taken:
We usually allocate 30mins for lip filler appointments in total, although this can be extended.
Comfort:
We use FDA approved products which contain an anaesthetic. A sting can be expected initially.
Results:
Immediate. Some swelling will occur but this resolves within a day or two in most cases. The product will take a couple of weeks to fully integrate.
How long will it last?:
This is highly patient dependent but our prefered product is FDA approved and licensed for up to 12 months. However, because you move your lips so much you can expect between 6-10months.
Cost:
€500
Lip fillers by experienced doctors, using high quality products, delivering natural results...
Lip fillers is the most common specialist dermal filler treatment sought by our patients. This isn't surprising when you consider the lips are one of the first things that people notice when they look at our face. They are also one of the first parts of us that thins and deflates with age.
[grw id="55650″]
At Amara, we do not do the 'done' look. Our doctors aim only for natural lip filler results. We do not want you leaving with over-filled duck lips as it wouldn't be a good reflection of our skill and expertise. Thanks to extensive training in the latest techniques, using only the highest quality lip fillers, and careful planning, we avoid unnatural results.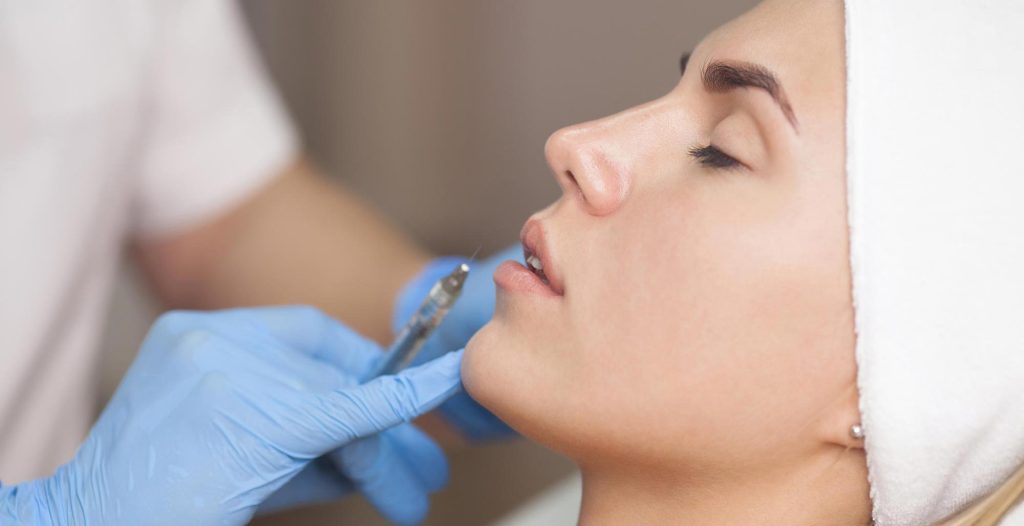 A question we get asked all the time is "How much is 1ml of lip filler?" or "How much is 0.5ml of lip filler?" A little later on we'll explain why this is question doesn't really make sense without a closer look at the product being used.
What can a lip filler treatment do?
A lip filler treatment can have a number of aims depending on your concern. The aim may be to –
Enhance lip volume
Correct an asymmetry
Correct thinning lips
Add definition
Add a cupid's bow
Rebalance the top and bottom lip proportionally

Without exception, the aim is to enhance the appearance of your lips in a balanced and proportionate way.
Are lip fillers safe?
No procedure comes without risk. However in the hands of a well trained medical injector using high quality FDA fillers there is no reason to fear this treatment.
Our doctors are aware of the blood vessels and other lip anatomy that need to be respected when performing a treatment. They are trained to perform high quality lip procedures, and are constantly upskilling.
The product used is also very important. Cheap, untested, and untraceable fillers can easily be bought on line. We only use the highest quality products from the Juvéderm®Vycross Range of dermal fillers. These are FDA approved products so their clinical efficacy and safety has been rigorously tested.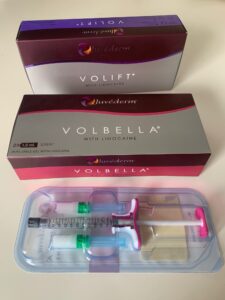 0.5ml Lip Filler vs 1ml Lip Filler?
This is the most common question we get about lip fillers. But it is also the wrong question to ask.
Dermal fillers are made in different ways and have different properties – which means not all products are the same. They have different cohesivities and are made up of different concentrations of hyaluronic acid as they are required to do different things.
The same is true for lip fillers. A 1ml syringe of a low quality filler might not be able to do what 0.5ml of a high quality filler will do – and it likely won't last as long anyway. Product selection is absolutely vital. Peoples lips are also different sizes, so the starting point is different for everyone.
Our doctors will select the right product, and inject only what you need to ensure you get the result you want, and your lips don't look "done".
How can I avoid my lips looking unnatural?
This depends on four things – a skillful injector, a high quality product, a good assessment, and the right volume of lip filler.
At Amara we are very careful with how we approach this treatment and recognize that everyone has a different starting point, and wants different things.
Our doctors are experienced and trained in all aspects of lip filler treatment while we only use FDA approved products. We will not put more than is necessary to get you the result that you want.
Are lip fillers sore? What can I expect during and after my treatment?
The first thing our doctors will do is have a chat with you to understand what you're looking for. Then they will assess your lips and work out a treatment plan and run through it with you.
The treatment itself will take from 10-20mins depending on the work you're getting done. The injections feel like little scratches at first but the anaesthetic in the product takes over very quickly. It is a very well tolerated treatment.
You can expect some injection site redness, tenderness and a little bit of swelling directly after the procedure. This usually resolves within minutes to a couple of hours for most people.
Results will be immediate and the product will continue to integrate over the coming couple of weeks. When everything has settled you should have more plump, defined and balanced lips.