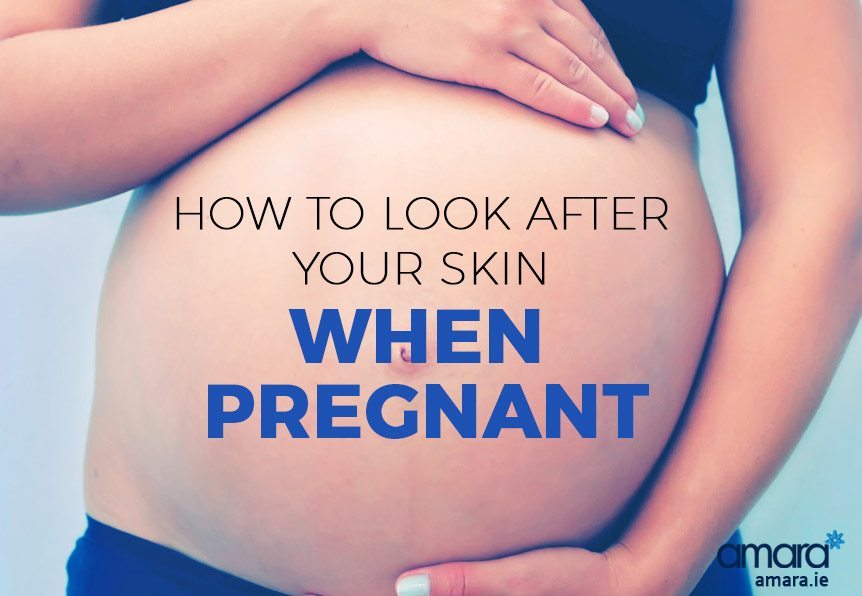 How To Look After Your Skin When Pregnant
We all know there are many things we have to stay away from when pregnant, alcohol, different foods, caffeine etc.. But what about the products you put on your face everyday and how can you look after your skin when pregnant? Read on to find out!
Do I Have To Change My Skincare Routine When Pregnant?
We consistently get questions from pregnant women or women hoping to get pregnant about their skin as they want to know if they have to change the skincare products? Or can they still get skin treatments?
Unfortunately pregnancy affects affects your body in many ways and your skin care routine is just one thing that has to change!
What Not To Use On Your Skin When Pregnant
Stronger products with more proven active ingredients for skin care are unfortunately deemed not suitable for use during pregnancy. The following products should be avoided:
Retinoids
Retinol is raved as a miracle ingredient for anti ageing and collagen build up. Unfortunately due to its strength it is not suitable for pregnant women, although there is no current evidence of negative effects it is advised by doctors to be avoided! It can be listed as a Retinoid, Retinol or Retin-A on some products.
Hydroquinone
Hydroquinone is most common in skin lightening treatments and occasionally some stronger acne treatments. Hydroquinone is absorbed deep into the skin making it unsuitable for pregnant or breastfeeding women.
Salicylic Acid
Salicylic Acid is the go to for anyone who has ever suffered with acne – unfortunately it is another no go for pregnancy! The oral form of Salicylic Acid is said to cause birth defects. Though the topical form that we tend to use is unlikely to cause problems it is still best to be safe and stay away particularly from products with a higher strength than those sold in chemists.
Benzoyl Peroxide
Benzoyl Peroxide is another common ingredient used against acne. Although there are conflicting thoughts about whether this product is safe or not for use it is best to talk to your doctor or OB GYN before using it.
Tetracycline
Tetracycline is an antibiotic commonly used to kill bacteria to fight Acne. Like most drugs it is not advised during pregnancy.
Unfortunately it seems that most active ingredients are not safe for use during pregnancy or breastfeeding, likewise many skin treatments like the HydraFacial are not suitable due to the strength of the ingredients and of course Botox or dermal fillers are also not allowed.
What To Use On Your Skin When Pregnant
If you are unsure about any of products then consult your doctor before you use them. Many women suffer from acne during pregnancy but it is best to use more subtle, organic products with no active ingredients.  Also consult your doctor about what products to use on your body if you are concerned about stretch marks.
If you are currently using the ZO Skin Health range please give us a call on +353 1 676 1074 or contact us online to see what products are still suitable to use!